Commercial & Industrial Cleaning Company Serving Halifax & West Yorkshire
We offer a wide range of commercial and industrial cleaning services to businesses in Halifax & West Yorkshire. Our cleaning services include both exterior cleaning and interior cleaning, including window cleaning, gutter cleaning, exterior building fabric cleaning, high level & specialist access cleaning, high pressure jetting and deep cleans. Although our head office is based in Hull, we serve the whole of the UK and offer our cleaning services to all types of businesses including offices and factories in Halifax in regions such as Elland, Sowerby Bridge, Mytholmroyd, Hebden Bridge, Brighouse, Greetland, Queensbury, Luddenden and Barkisland.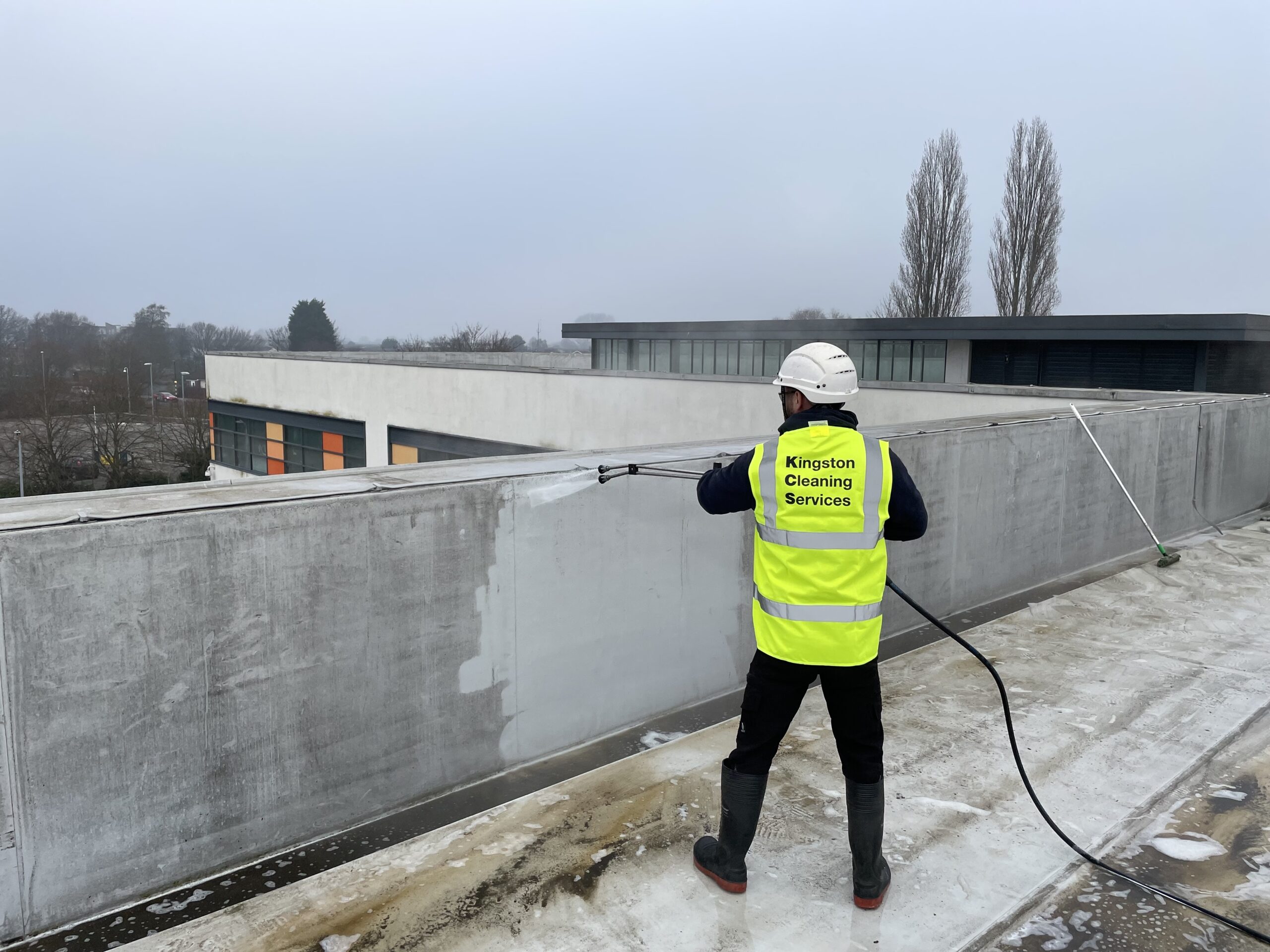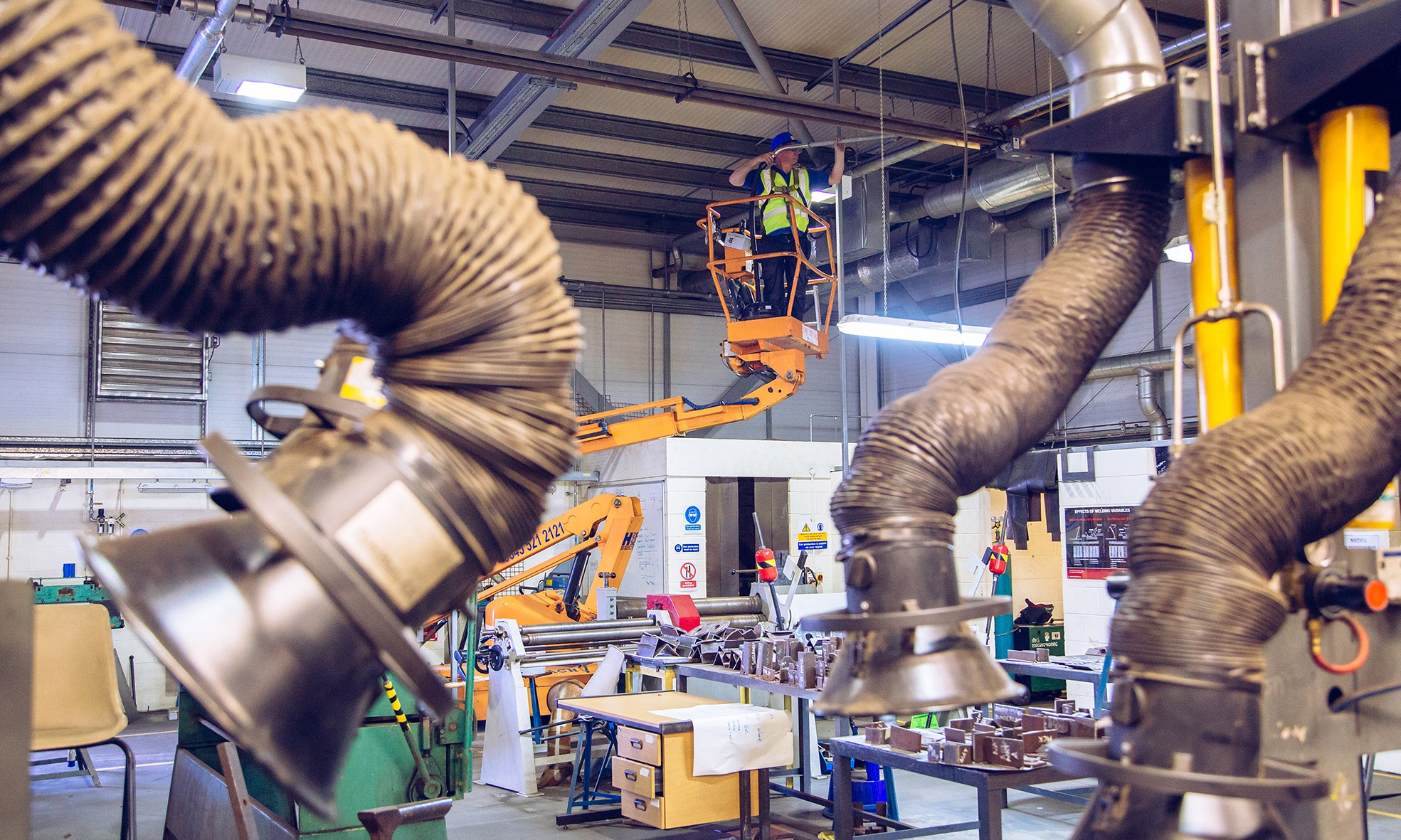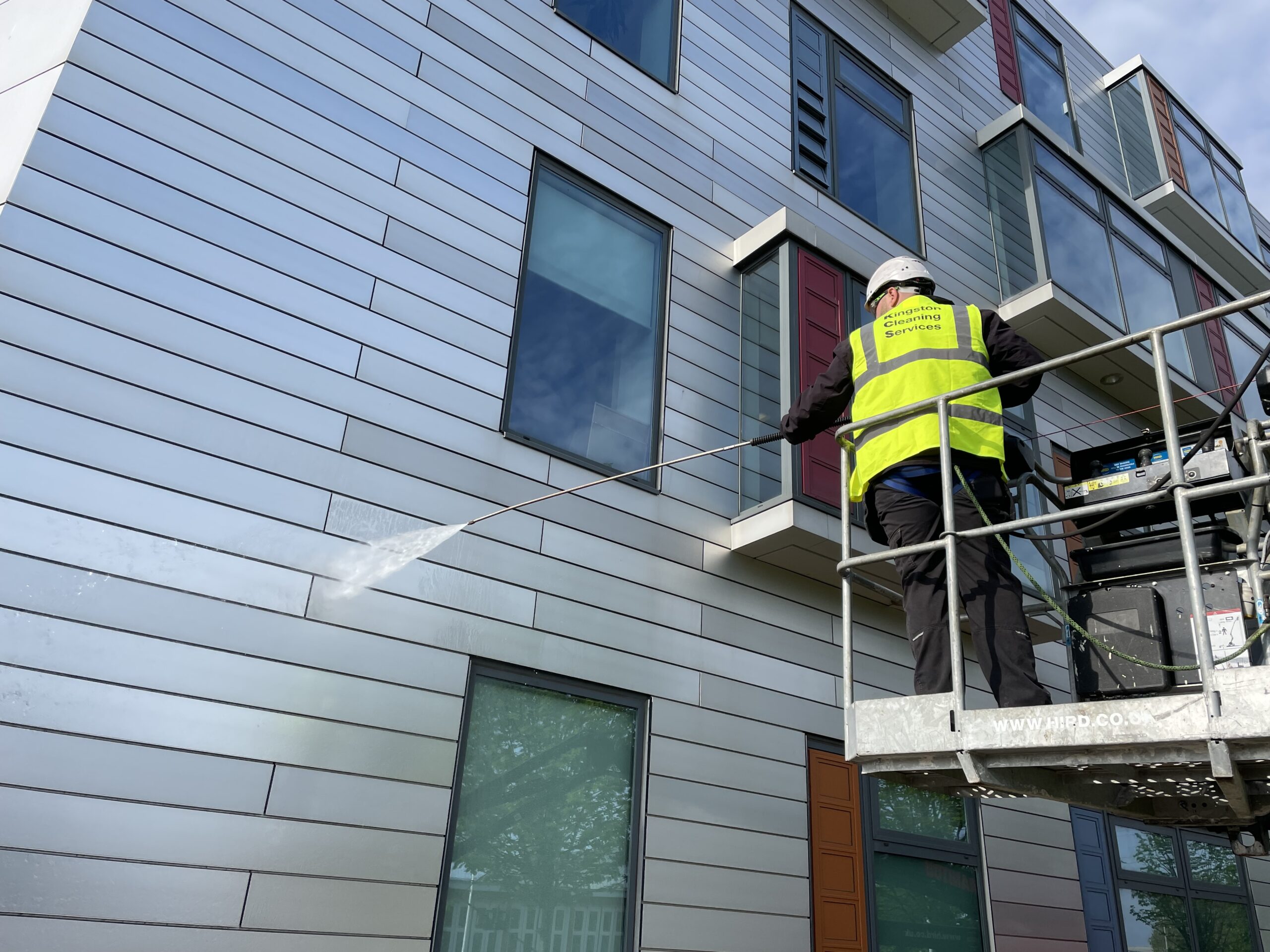 As a standout town in West Yorkshire, Halifax is home to a diverse variety of enterprises, from time-honoured industries to contemporary services. Regardless of whether you run a retail shop in the busy town centre, manage a manufacturing unit at the town's edge, or oversee a residential property in the suburban areas, our team of cleaning specialists at KCS is ready to assist you in upkeeping a clean and hygienic space.
Halifax is renowned for its rich history and unique personality that sets it apart from other towns in the region. With its well-maintained historic architecture and notable landmarks like the Halifax Minster and the Piece Hall, along with a vibrant cultural scene and thriving retail and commercial sectors, Halifax provides ample offerings to both its inhabitants and visitors.
At KCS, we take immense pride in our association with the Halifax community and our contribution to the town's progressive development and prosperity. We recognise the cruciality of upkeeping a clean and healthy environment for everyone who resides and works in Halifax. Hence, we're committed to delivering a high-standard service that caters to the distinct requirements of each client.
Our comprehensive service range encompasses everything from contract cleaning for offices and commercial spaces, reactive cleaning for emergency situations, and specialist access cleaning for hard-to-reach locations. Additionally, we provide a range of specialised cleaning services like high-pressure washing, softwashing, and solar panel cleaning, assisting you in maintaining your premises in top-notch condition.
Our cleaning experts are highly proficient and have undergone extensive training, using state-of-the-art equipment and cleaning supplies to guarantee a thorough and effective cleaning service. We take great pride in our work and are dedicated to delivering a superior quality service that satisfies our client's needs.
If you're situated in Halifax or its nearby areas and require a reliable and professional cleaning service, please get in touch with us. We're more than willing to discuss your requirements and provide a free, non-obligatory quote. Let us help you keep your premises tidy and healthy, enabling you to concentrate on running your business or relishing your home in this dynamic town.
Offering a Wide Range of Interior & Exterior Cleaning Services
We offer a wide range of interior and exterior cleaning services for commercial & industrial clients in Halifax including:
Safety is Paramount
At KCS, the safety of our staff, customers, and the general public is of the utmost importance. Our team is fully trained and qualified in all matters related to safety, and we have implemented a number of measures to ensure that our cleaning services are carried out in a safe and responsible manner. Additionally, we have strict safety protocols in place to protect our staff, customers, and the general public while we are on the job. We believe that these efforts are crucial to our success as a company, and we are committed to maintaining the highest standards of safety in everything we do. For more information, please read our Health & Safety page.
Why Choose Us?
KCS are a nationwide cleaning company, serving some of the best-known names in the country, many of which operate in Halifax & West Yorkshire. Safety, quality, and value are at the heart of our success, and we are dedicated to delivering a great service.
Experienced Cleaners
With over 70 years of experience in the cleaning industry, we have a long history of providing expert cleaning services to a wide range of clients.
Reputable Company
We have built a strong reputation as a reliable and cost-effective cleaning partner, delivering services that make a positive difference to our clients.
Quality Services
KCS is committed to delivering high-quality cleaning services that meet the needs and expectations of all our clients in Halifax, West Yorkshire & across the UK.
Client Reviews
KCS have worked in partnership for over 15 years delivering a fantastic standard in helping maintain the fabric of a number of schools in the Leeds area. Their work has included cleaning every area of our schools, from roofs, render, windows, paving to the internal areas of kitchens, deep cleaning of clean rooms and high level atriums. They have also supported the school in reactive cleans to such as guano issues, floods and graffiti problems. We have always found them supportive and willing to respond to any request always making safety number priority at a very competitive price.
We have used Kingston Cleaning Services as a contractor for many years now. We have used them for various works, internally and externally. They carry out our site gutter cleans nationally. Cleaning some 180 stores throughout the country. They also  clean up the fascias of retail park or high street stores, cleaning of windows including high level.  Then following internal shopfitting works, they give the stores a full clean up from top to bottom, to ensure they are ready for trade. All works are completed in a professional manner and often done to tight schedules. We also get a full report with pictures with photos showing before and after pictures, so we would highly recommend their services.
We have been using Kingston Cleaning Services for 6yrs, they clean all our windows and our silo bases and tops. They have very high standards and every job they complete meets our standards. The operatives they have working for them are always smart and clean and are always polite. Every job we have had done comes with risk assessment and method statement and all is adhered to. They are a very professional team. The staff and management always go the extra mile to complete jobs to the high standard that is expected from contractors when coming on to our site.
We have worked with KCS since we moved into our new premises and over that time the service they have provided has been excellent, so much so that we have more than doubled the amount of cleaning hours they carry out for us on a weekly basis. They are always quick to react to any issues which may arise and their management are always available and keen to make sure the job gets done. We have recently started using KCS to supply all our consumables. Transferring to them means we have only one supplier for everything and we have saved money by moving to them.
Sewell FM has been working with KCS for 10 years now and the company has become a reliable partner, not just to Sewell FM, but also to Sewell Construction and Sewell Retail. KCS is always responsive to any ad hoc or emergency works that need carrying out as well as working well with us on our pre-planned works. They always strive to get the job done and have a great team with great knowledge behind them. The whole team is a pleasure to deal with.
Wykeland has worked with KCS since they took over window cleaning at one of our properties 10 years ago. Since then we have forged a valuable relationship with the team and they now carry out works across our property portfolio. They are our first port of call for all our cleaning requirements, from window cleaning to high level works. Jamie and his team are always available at short notice and provide an excellent service.